Minelab GPX 5000 Metal Detector Review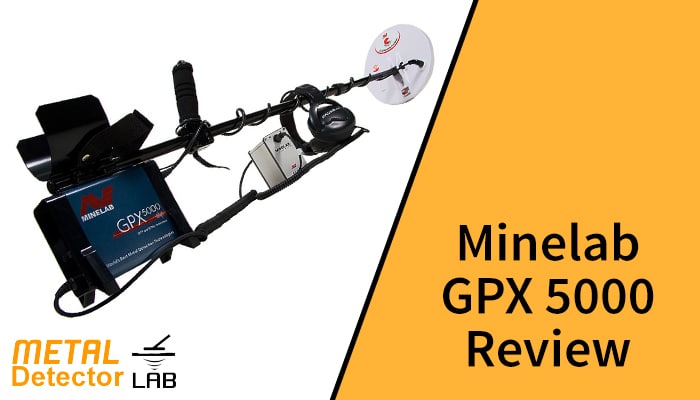 Many metal detectorists consider the Minelab GPX 5000 to be in a class of its own when it comes to finding gold.
It is an excellent metal detector that is well suited for professional treasure hunters due to its ease of customization and ability to detect in almost any condition.
The GPX5000's primary disadvantages are its high price tag of over $5,000 and the complexity of the customization options, which may be difficult for novices to grasp.
Features
MPS, DVT, and SETA Technology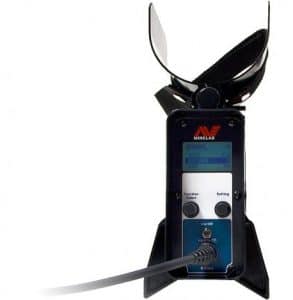 Minelab's MPS (Multi Period Sensing), SETA (Smart Electronic Timing Alignment), and DVT (Dual Voltage Technology) technology enable the GPX 5000 to detect even the tiniest gold nuggets with ease.
The combination of these technologies ensures the validity and accuracy of each signal.
Dual Search Coils
The detector includes two search coils, an 11-inch monoloop and an 11-inch round Double-D, which enable it to identify targets up to four feet deep. The Monoloop coil has just one winding on its outside diameter, which is used to receive and transmit signals. This coil creates a cone-shaped search field, which means the pattern becomes increasingly narrow as it penetrates the soil. The Double D coil has two distinct wire loops for transmitting or receiving signals. The intersection of the wiring loops creates a narrow search field that provides highly reliable results at greater depth.
Multiple Timings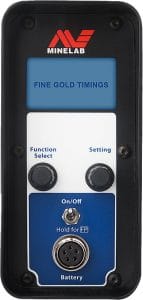 What do you mean by timings? The Metal detector timings directly effect search patterns and target detection accuracy.Carefully selected timing can compensate for poor soil conditions, electromagnetic interference (EMI), and unusual target depth while increasing sensitivity to small targets.
The GPX 5000 provides a Normal, Sensitive Extra, Enhance, Sharp, and Sensitive Smooth timings in addition to the newly introduced Fine Gold, Salt/Gold, and Coin/Relic timing choices.
Minelab likes to describe this feature as being like having eight metal detectors in one. While that may be a stretch, it does make the Minelab GPX 5000 able to handle nearly any terrain and serching conditions.
Search Modes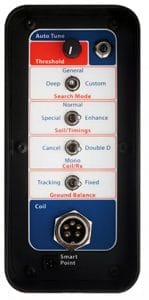 The 6 preset modes allow you to switch between different modes quickly while on the go.
You can toggle between General, Patch, Pinpoint, Deep, Hi-Mineral, and Hi-Trash modes, as well as customize them to your liking.
Automatic Ground Balance
The detector tracks targets in just about any soil condition by automatically updating the ground balance. From areas with a high mineralization to areas high in trash targets, the Minelab GPX 5000 is capable of detecting both small and large targets. Additionally, there is a Iron Rejection setting that allows you to choose your desired level of iron trash removal when detecting.
Motion Control
Automatically adjust settings to match your prefered sweeping speed so that no targets are missed.
Audio Adjustments
Extensively adjustable audio settings to accomodate your hearing in a variety of circumstances. Whether you are searching a noisy creakbed or a quiet stretch of desert, there are audio adjustments to help you never miss a target.
Rx Gain
When the Rx Gain is reduced on the majority of detectors, the detector becomes quieter but also loses its ability to detect targets. Increasing the Rx Gain increases both the noise and sensitivity of the detector. However, with the Minelab GPX 5000 Metal Detector, you are able to increase the Rx Gain to its maximum setting without affecting the noise levels excessively.
Warranty
Minelab metal detectors are designed in Australia and manufactured in ISO 9001/2000 quality-accredited facilities. They are backed by transferable warranties of up to three years.
Minelab strongly recommends online registration of your metal detector mmediately upon purchase.
If you do not wish to do it online, there is a registration form included with each detector and it can be mailed to any Minelab office.
Pros
The Minelab GPX 5000 is an amazing metal detector for finding gold nuggets. It is simple enough that you can use it straight out of the box, but sophisticated enough that you can get much better performance from it by taking the time to fully understand the manual and adjust settings according to where you will be searching.
Cons
It does not perform as well as the Garrett ATX if you will be primarily searching for gold in water.
Fake and Counterfeit Versions
There have been numerous reports of people unintentionally buying counterfeit Minelab metal detectors. Some copies are obviously fake with very poor pakacging, but some look very convincing on the outside. Unfortunately, all of them use junk components and the performance will not even be on par with a $150 metal detector, much less a Minelab gold prospecting metal detector.
This has become so much of a problem that Minelab has set up a method of verifying the hologram, serial number, and security image on their metal detectors. Visit the Minelab verification page to be sure you didn't buy a fake.
You need to be extremely careful to buy from a reputable authorized Minelab dealer and, even then, call Minelab to verify that your detector is not counterfeit.
Verdict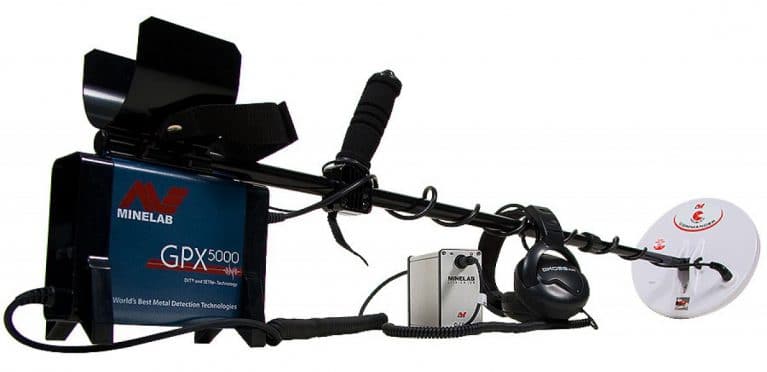 This is a powerful pulse induction metal detector with the potential to uncover some valuable nuggets. Overall, this was one of my favorite detectors for finding gold, but I understand that it is very costly, particularly for hobbyists.
I have the impression that the Minelab GPX 5000 is primarily designed for metal detectorists that have been metal detecting for some time and are serious about it. The GPX5000 is not going to feel intuitive to the average first-time user, and it is prohibitively expensive. If you're a serious treasure hunter, I'm sure you've seen or even tried the Minelab GPX 5000, and you're aware of how strong it can be when properly tuned.
Overall, I believe that this is an excellent detector for gold and likely the best in its price range, but it is not suitable for beginners.