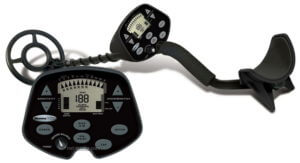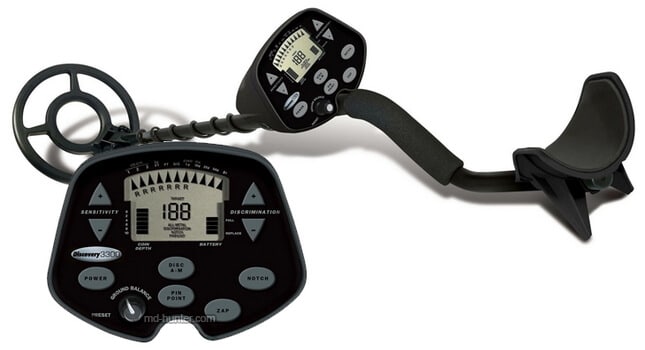 This metal detector is a low-frequency device. Bounty Hunter Discovery 3300 Metal Detector has become a popular detector. This has a suitable and reliable design to find valuable metals. Here's how this detector is going to be a perfect purchase by you.
This metal detector is replaced with an old version of Bounty Hunter 3500. The new model has the latest features and ultra-electronic design.
Custom Programs
The bounty hunter discovery is the best metal detector along with legacy series. It allows the users custom programming and manual ground balance adjustable features. You can manually set the ground balance to avoid useless elements. These features bring this metal detector beyond the competition from others.
Light Weight
The metal detector is just weighed 2 pounds. It's a lightweight machine compared to others. This feature allows you to use this best metal detector for an extended time. It will not let you get feel tired even after using for a long time.
Offer Intuitive Controls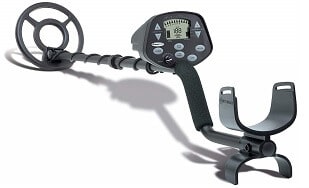 This metal detector is crafted with the large size LCD. This LCD helps you to find the targeted metal with ease. You can quickly identify the in-depth metals on the large size display. The ground balance mode allows you to detect the metals even at toughest conditions.
You can enjoy the fun of while detecting with this metal detector. You can quickly identify the in-depth coins, relics rings at the beaches and park.
Advanced Design, Superior Depth & Performance
The Bounty Hunter Legacy 3300 is designed by one of the talented staff members of the Bounty Hunter team. Mr. Dave is one of the leading engineers in the metal detecting industry with over 25 years of experience. The company has manufactured several other products that offer unique features. Those are created by the same engineer.
Offer 5 Year Warranty
Are worried about using the Bounty Hunter Discovery 3300 Metal Detector. It comes with five years parts warranty. There're no complicated options to adjust this metal detector. It helps you to use it for the long term without any issue.
4 Different Target Identification Tons