Here's one of the high-quality metal detector named Bounty Hunter Land Ranger Pro Metal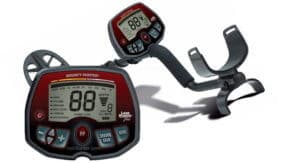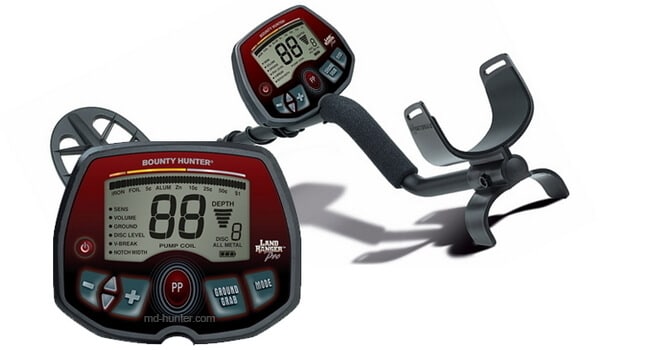 Detector. This metal detector is created with the accuracy and precision. If you want a powerful and accurate metal detector, this is going to be your ideal choice. I can make you sure this will be your regular metal detector as it has very lightweight and easy to carry anywhere.
I have found this metal detector one of the best products by the Bounty Hunter Land Ranger Metal Detector series; they have upgraded several hunting features in this model.
Here's what I found unique in this Metal Detector:
Different Modes
If you are searching for jewelry, you can set your desired mode. The span class="bold_text">bounty hunter pro metal detector comes with 7 different modes. It helps you to search the desired metals with ease. You can choose from the modes from:
All-metal
2 tones
3 tones
4 tones
Artifacts
Jewelry
Coins
The tone will represent the frequency of targeted metals. All these modes make this detector different from others and a widely used machine by the different interest of people.
Improved Notch Discrimination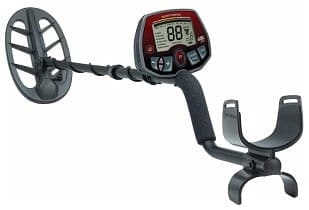 Once you have chosen your preferred mode the Bounty Hunter Land Ranger Metal Detector helps you in advanced metal detector search by improved notch dis discrimination feature. This feature allows you to avoid searching for trash. This way you can concentrate on the target by avoiding useless metals. That means when the detector will give an alert, you have found something that is really important.
Sensitivity
When it comes to choosing the best metal detector for the money, there are fewer chances you have managed to find the desired one. However, Bounty Hunter Land Ranger Metal Detector would fit all of your needs. This different tone alerts and display features are helpful to find your desired metal. The device comes with 10 different sensitive scales, from which you can choose as per your sensitivity level.
Waterproof Coils
If you want to enjoy your search on the beach and this metal detector helps you to find your desired metals there. The waterproof coils of Bounty Hunter Land Ranger Metal Detector can be used freely in moisture places. The metal detector can search for 8-inch and 11-inch models that help you in the underwater search.
Target Identification LCD