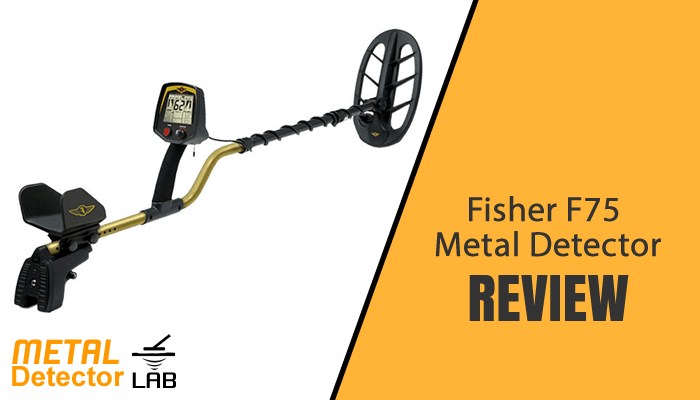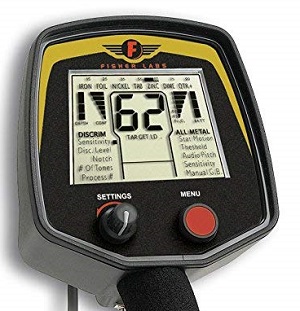 Before I start the Fisher F75 Metal Detector review, I would like to share one of the great features that urge me to write a review on it. I am really in love with its curvy shaft style that is not only looking great but also has user-friendly structure.
However, in the start, it would be frustrated to use but once you will get familiar with its proper features and structure this metal detector is going to be your ultimate choice. This machine has great ground balance compatibility that can help you to get perfect results even at noisy places.
However, this metal detector can be your best choice without focusing on the trash. If you have the experience to identify the right tones this metal detect detector's two tones ferrous advanced features make this machine a perfect choice. The detector is not very noisy in all metal detector modes, but some of them make it quite noisy to hunt your targets. You can try this features while detecting small coins.
Don't think if it has a great design it's going to be a heavyweight machine; this Fisher F75 Metal Detector is an extremely lightweight that makes it easy to use a machine. This machine cleverly made to trigger the underside positions of targeted metals.
What Features Make Fisher F75 Metal Detector Different from Others:
Sound
You'll love its sound feature because you can set up its sound volume as you feel pleasant. You can hear the different tone on all metal modes that will never make unpleasant to listen. If you have the good grip to identify the sounds, you will go with Fisher F75 Metal Detector. You will be defiantly like the different pleasant tones to make this device awesome.
Batteries
You don't need to spend much on the batteries of this device; it got power from only 4 AA batteries. On the other hand, most of the detector uses eight batteries. It also helps to reduce the weight of this detecting machine. You just need to change its battery after 12-14 hours of use, but if you are not doing treasure hunting, you can use it for more time.
Durability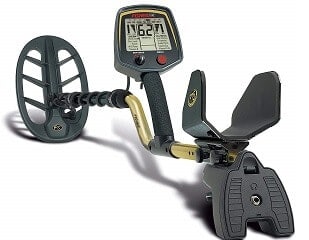 If you are careful about your metal detector, this is going to be very handy for its durability. However, don't need to worry about using it at any place or weather conditions. You just need to keep in mind the metal detecting user safety tips, and you can use it with no worries.
Depth and Sensitivity
This detector is extremely sensitive having great finding features of even smaller pieces of jewelry. You can find targeted items buried in depth. You can even find metal buried under 11-inches without any discrimination.
Salient Features
Lightest weight
Best ergonomics in the industry
Powerful performance
Trigger-actuated target
Pinpointing with a variable audio pitch
Large LCD screen
0-99 numeric target identification
Double-filter discrimination modes
Searching in trashy areas
Magnetic mineralization bar graph
Trigger-actuated fastgrab™ ground balance
Non-volatile memory saves settings
Backlight options for low light detecting circumstances
Low operating cost
Metal Detecting a Local Park – Fisher F75 with DST
Conclusion
As you can read above using Fisher F75 Metal Detector will be your best choice to make things happen as you want. You might have used several metal detectors, but if you need a variety of features in a single device even at the very affordable price, I will defiantly recommend this. I am pretty sure this will be a great addition to your metal detector collection, which will be really a worth of your hard-earned money.
However, I have tried to cover several features in this Fisher F75 metal detector review but if any of this remaining and you are already aware of this device features must share your experience in the comment section below.
I will personally recommend you to spend a few bucks to buy this device as it has several great features and that make it easy to use and capable for a beginner as well as for the experts.