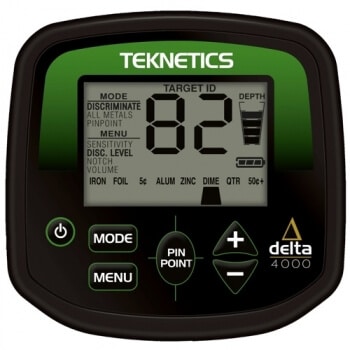 This metal detector is one of the most popular and reliable devices from the Teknetics's series. This Teknetics Delta 4000 reviews will help you to know more about this detecting machine. This metal detector is created with the specific safety features. This machine is best for the new people and treasure hunters. There are several great features are the part of this device that you won't find in other metal detectors at this low price.
You might notice that several metal detectors cover similar features, but I am pretty sure you will find this one somehow different from others. The metal detector has a different design, the rod slots' S-curve look great and easy to handle. The padding of the grip is little higher as it made of soft and rugged foam that gives you maximum grip to handle the metal detector for a long time.
The control box of Delta 4000 makes it a different metal detector. The control box show results in both graphics and numeric. This feature helps the beginners to identify the targets by classifying visual categories that make detector's results reliable and accurate. The numeric target identification can also found in advanced and expensive metal detectors, but you can get it at the very affordable price. You can identify the targets with the specific code from one to 99.
No doubt this metal detector is best for target identification, Teknetics Delta 4000 search coil made with the perfect standards can find the 8-inches concentric options to locate the desired metals. You can set the advanced options as per the particular grounds. However, concentric coils are not perfect for the close targets.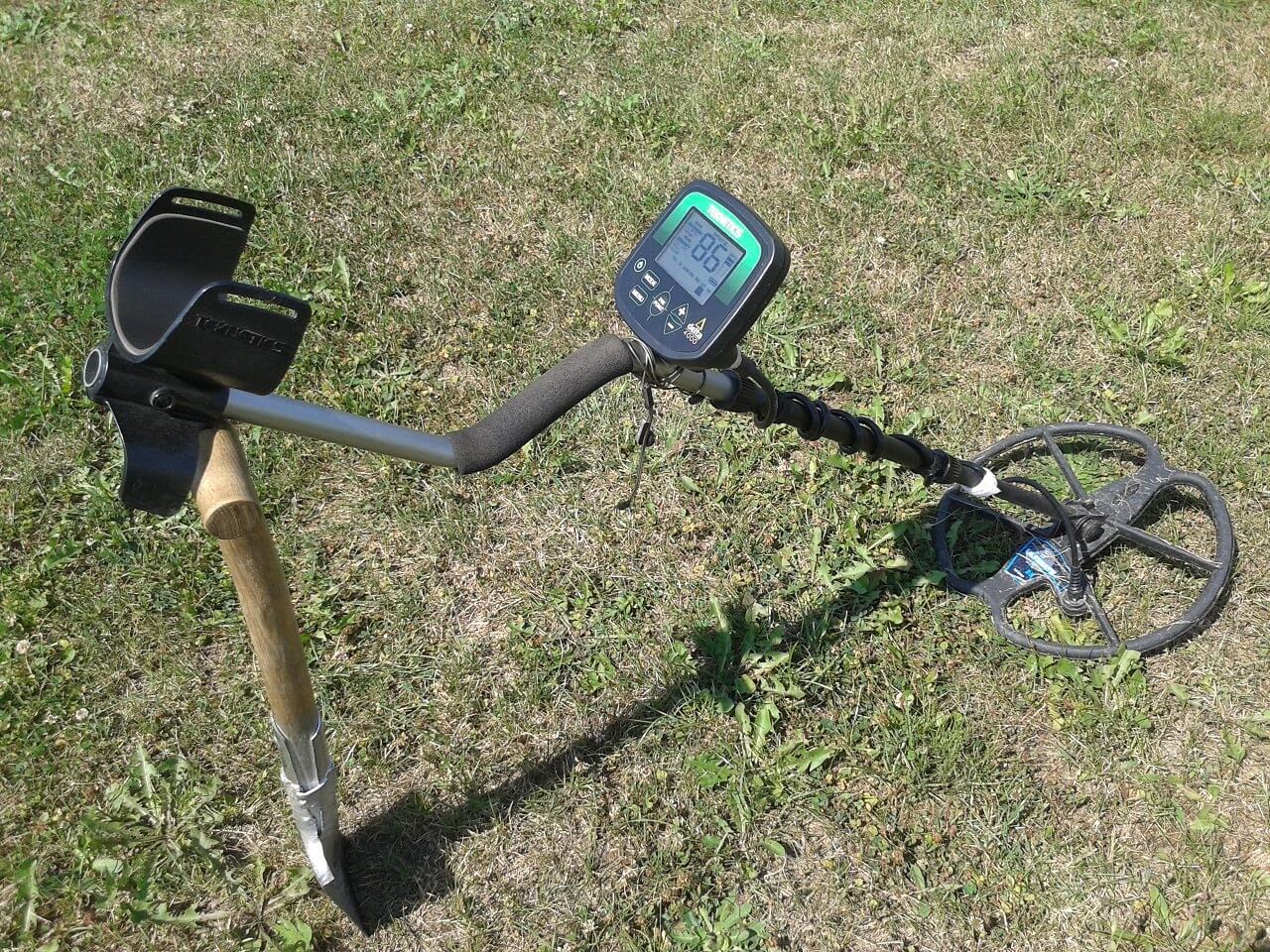 This metal detector will become your favorite because of its graphics counterparts. This way you can start locating your desired metals exactly in less time. The metal detector shows you the perfect results beneath the surface with the range of metal cords. No matter you are new to the industry or taking metal detecting as your hobby this metal detector becomes your ideal choice.
Enhanced Target Identification
The Teknetics Delta 4000 comes with a larger digital LCD. This feature helps you to get maximum details about the target before you start digging. The display can show results for common targets like nickels, dimes, pennies, iron & foils. The Delta 4000 has the capability to show the approximate target depth. This way you can dig in the right place and find more treasures.
Usability
The battery life of Delta 4000 is excellent to use for a long time. The solid 9-volt battery is enough for 20 hours of usage. This way you don't need to replace the batteries again and again and will have less chance to cut your hunting hours. You would only need one battery as a backup; that would be enough.
Support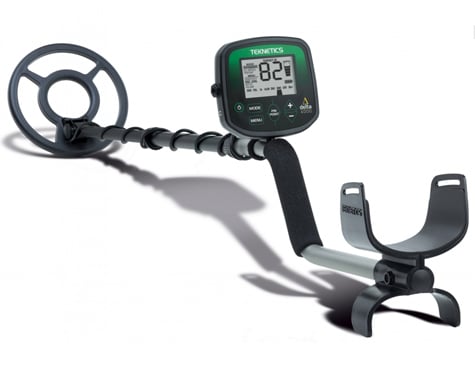 Teknetics is one of those famous brands that offer excellent customer support. That means after buying your metals detector of this company you will have excellent support from the expert to make your hunting easier. The 5-years warranty and detailed video guide are great to know all features of the metal detector.
Advanced Features
No matter you are new and want to buy the Teknetics Delta 4000, this has advanced but easier features to enable new users to use this device without any hassle. While using Delta 4000 you can save your time by avoiding finding trash and focus on your target.
Perfectly balanced for new users
1-99 numeric target ID
Faster recovery speed
Pinpoint with depth display
6 levels discrimination
3 search modes
Extremely lightweight machine
Pros
It's light and efficient
Combination of numerical and graphical target ID
Best for long-term hobbyists
Cons
The detector's 8-inch concentric search coil is nothing special
The only downside to its feature set is its lack of ground balancing
Teknetics Delta 4000 Metal Detector Unboxing
Conclusion
If you are looking for a simple but advanced featured metal detector, you must try Teknetics Delta 4000 Metal Detector. As said earlier the metal detector is created for the beginners who want to be a pro, even if you are detecting metals as the hobby you should also try it. The easy to understand features are best for the beginner. The basic coil structure is best to locate things as per your requirements.